Cooling and heating - precise climate all year round
The modern chillers of COOLtec impress by their high efficiency as well as their power and can be used in the fields of trade, production and industry for all air conditioning systems. Our compact units can be installed both indoors and outdoors.
Due to the high performance indicators and low sound emissions, they are particularly suitable for use in data centers, business and office complexes, hotels, shopping centers and all other industrial applications. The tailor-made chiller / heat pumps enable efficient operation with high COP or EER values and are used by our demanding customers as stationary as well as mobile solutions. COOLtec places great importance to excellent service during installation and commissioning as well as during operation.
Let us advise you holistically on how to cool, heat or cool and heat energy-efficiently. According to your power requirements, we design and implement the air conditioning solution.
---
Air-cooled chiller / heat pumps for outdoor installation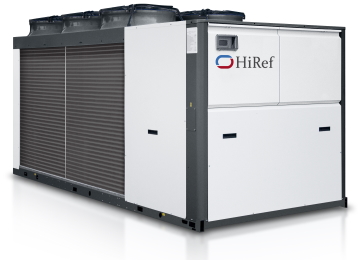 Scroll compressor
Cooling capacity: 10 - 1200 kW
BLDC Inverter Scroll compressor 
Cooling capacity: 23 - 300 kW
Refrigerant: R410A / R454B
---
Air-cooled chiller / heat pumps for indoor installation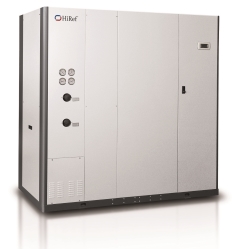 Scroll compressor 
Cooling capacity: 50 - 200 kW
Rrefrigerant: R410A / R454B 
---
Air-cooled chiller / heat pumps for outdoor installation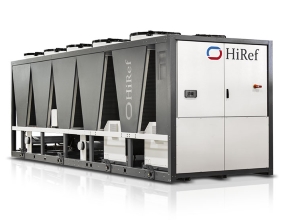 Screw compressor 
Cooling capacity: 377 - 1420 kW
Refrigerant: R134a / R1234ze / R513A
---
Transcritical CO2 chiller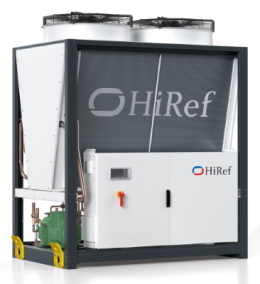 Peciprocating inverter driven compressor
Cooling capacity: 96 - 480 kW (modular erweiterbar)
Refrigerant: CO2

---
Indoor chiller remote condensed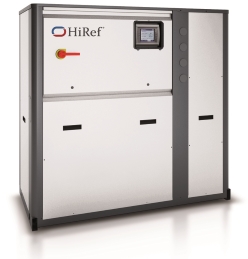 Scroll compressor and remote condenser
Cooling capacity: 10 - 450 kW
Refrigerant: R410A / R454B
---
Water-cooled chiller / heat pumps for indoor installation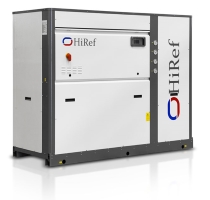 Scroll compressor 
Cooling capacity: 5 - 660 kW
BLDC Inverter Scroll compressor 
Cooling capacity: 58 - 170 kW
Refrigerant: R410A / R454B
---
Water-cooled chiller / heat pumps for indoor installation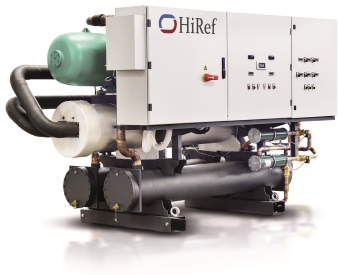 Screw compressor 
Cooling capacity: 370 - 1400 kW
Refrigerant: R134a / R1234ze / R513A 
---
Water-cooled chiller with oil-free centrifugal compressor for indoor installation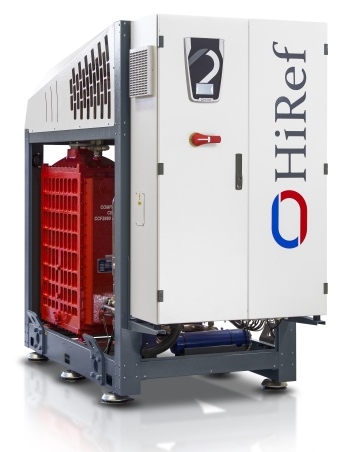 Turbocor compressor 
Cooling capacity: 338 - 1161 kW
Refrigerant: R134a / R1234ze
---
Water management module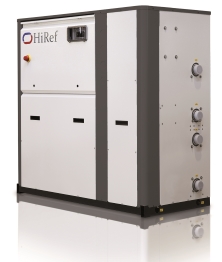 Capacity: 10 - 200 m3/h
---