Latest news about COOLtec
---
10-2022: Merry Christmas
We wish all our customers, business partners and of course our colleagues a merry Christmas.
We would like to thank you for your trust and good cooperation in the past years.
We wish you and your families a merry Christmas and a healthy and successful new year 2023!
COOLtec Systems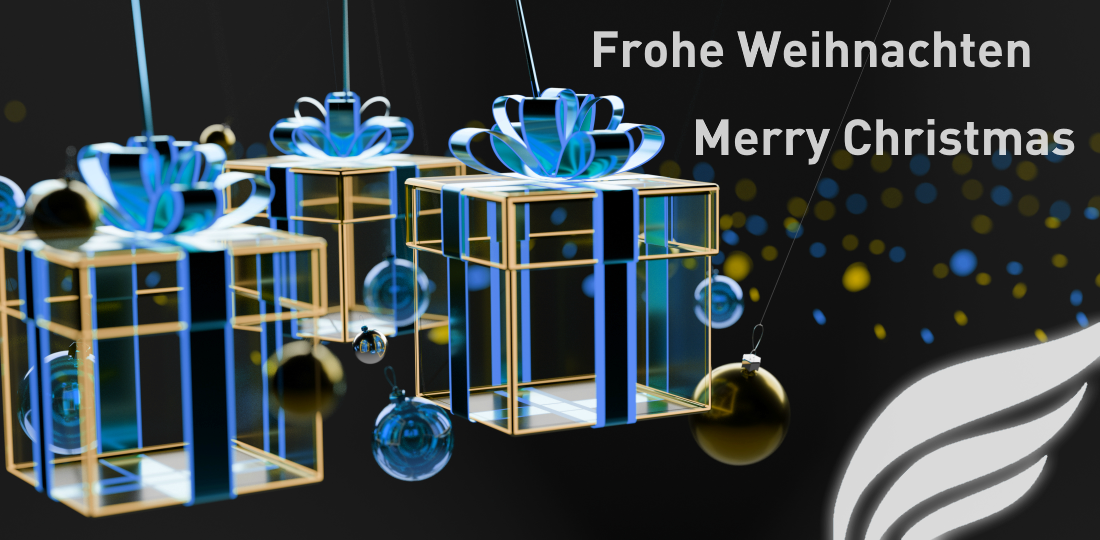 ---
09-2022: COOLtec new member of "Arbeitskreis Hotelimmobilien"
We are pleased to welcome our colleague Florian Schneider as a member of the Arbeitskreis Hotelimmobilien.

The working group hotel real estate is an independent, inter-professional association of more than 400 players in German-speaking countries who deal with hotel real estate from different perspectives.
The objective is to bundle competences in order to further advance the professionalisation in the development and operation of hotel real estate through the interdisciplinary transfer of experience and knowledge.
We are looking forward to the future cooperation and many constructive discussions in the field of hotel real estate.
---
08-2022: COOLtec is new member of the GERMAN DATACENTER ASSOCIATION e.V.
The GERMAN DATACENTER ASSOCIATION, which was established in 2018, is an association of operators and owners of data centers of all sizes. The federation is supported by leading research institutes, local communities and a network of partners.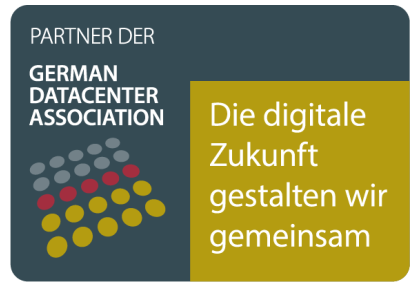 "COOLtec are pleased to be a member of the GDA," says Stephan Hülskamp, Sales Manager & Member of the Management Board at COOLtec. A constructive exchange with the members & the cooperation with the GDA, where a flexible & sustainable air conditioning strategy is more than necessary in today's data centre environment, is particularly close to our hearts.
The association intends to offer data center operators in Germany a platform to work together to promote the growth of the sector and raise awareness of the industry in business, society and politics. The GDA also represents members with regard to laws, regulations and standards, other provisions and political issues in the relevant committees.
The stated objectives of the GERMAN DATACENTER ASSOCIATION are to sustainably improve the conditions for data center operators in Germany and to increase the investment attractiveness of German locations. With the organisation of various industry-specific events, the GDA provides a platform for the intensive exchange of information on technology- und market trends and high-level networking. With its members and partners, the association develops standards and other provisions for the design of data centers. In addition, the GDA initiates and realises research projects related to data centers.
The GERMAN DATACENTER ASSOCIATION e.V. is domiciled in Frankfurt am Main.
We are very excited about the future cooperation and many constructive discussions.
---
07-2022: New Magenta data centre opened in Graz
Ceremonial opening for official start-up
The groundbreaking ceremony for the data centre at the Graz location took place in spring 2021. The specialist COOLtec Systems was responsible for the planning and realisation of the data centre. Completion is now on schedule one and a half years later: the official start of commissioning took place with an opening ceremony on 23 May. Invited guests were able to take a first look at the new data centre. Among them were Provincial Governor Hermann Schützenhöfer, Provincial Economic Minister Barbara Eibinger-Miedl and City Economic and Cultural Councillor Günter Riegler.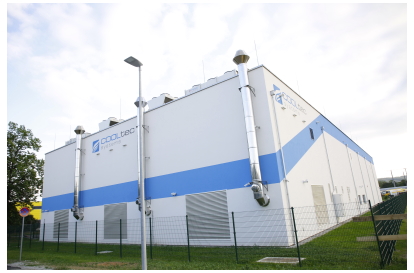 A total of 380 server cabinets with an output of up to 3.6 megawatts are operated on an area of 1,120 m2. The high-performance digital infrastructure opens up new possibilities such as additional capacity for gigabit internet, 5G mobile communications and HD television, from which Magenta customers in Styria and the southern regions of Austria can benefit immediately. For business customers, new innovative products are emerging such as the provision of data centre space.
As a data centre operator, COOLtec Systems therefore focuses on energy efficiency and sustainability. Water-cooled systems and air-conditioning cabinets with indirect free cooling are used for cooling. This ensures the highest possible system efficiency and operational reliability.
---
06-2022: New monobloc units brochure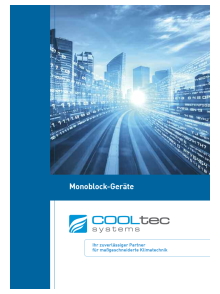 The COOLtec monobloc air-conditioning units are designed for various applications in the small and medium capacity range. For the air-conditioning of telecom containers, switchboards or server rooms, the units can be installed indoor and outdoor.
Monobloc air-conditioning units for outdoor installation
Rooftop air-conditioning units for roof installation
Monobloc air-conditioning units for indoor installation
Split air-conditioning units for ceiling or wall installation
Profit from our many years of experience in the use of modern and customised air-conditioning technology in data centres, switchgears and for containers.
We would be pleased to advise you about our products and innovative cooling concepts.
---
04-2022: Project Isartor Munich
Again we could satisfy our customer with product quality and service. The latest delivery was a HiRef chiller in Munich, directly at the Isartor, which will soon be put into operation. The air-cooled chiller TPS 094 with a cooling capacity of 100 kW and refrigerant R454B is used for the air-conditioning of an office building. Due to the strict sound insulation requirements in the city centre of Munich, a very quiet chiller with a sound pressure level of 40 dB(A) was supplied.
TPS is the new series for air-cooled chillers with scroll compressors. Available in chiller, free-cooling chiller and reversible heat pump versions. The refrigerant is R454B with a GWP=466. The European "F-Gases" regulation commits to a gradual reduction of fluorinated greenhouse gases over the next few years (79% reduction of CO2 emissions by 2030). Our partner HiRef is pushing the development and use of new refrigerants on this basis.
Do you have any questions about our chillers or refrigerants? We will be happy to advise you individually on your projects.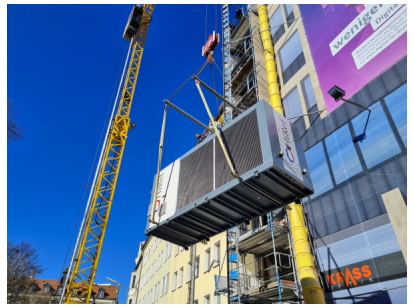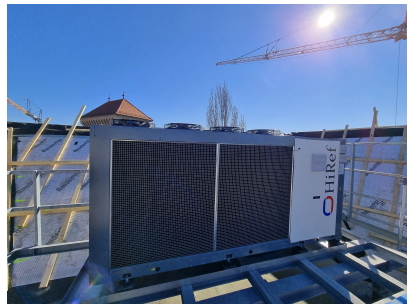 ---
03-2022: DATA CENTRE WORLD Frankfurt
We would like to invite you to our booth at DATA CENTRE WORLD in Frankfurt. 250+ exhibitors, 250+ speakers and exactly 324 conference sessions are waiting for you for the comeback of the year! Take the opportunity and experience innovative data centre air conditioning solutions from our partner HiRef in conversation with our experts.
Germany is constantly changing. More and more companies, public facilities, medium-sized firms, data centre operators and IT infrastructures are taking matters into their own hands in a number of ways. They establish powerful data centres in their area, renew and extend existing data centres or use the technological innovations from service providers.

It does not matter on what level your data centre currently is. There's only one way to optimise it: visit Data Centre World 2020, completely free of charge!

DATA CENTRE WORLD   
POWER. COOL. CONNECT. SECURE.
11. & 12. May 2022 | MESSE FRANKFURT
Booth d85

As a further service, you can arrange an appointment with our experts in advance. Please send an e-mail with your details to Diese E-Mail-Adresse ist vor Spambots geschützt! Zur Anzeige muss JavaScript eingeschaltet sein!.

We look forward to welcome you at our booth.

Your COOLtec Team

You will find further information at
www.datacentreworld.com

---
02-2022: Product launch  - Wall mounted fan coil unit GALILEO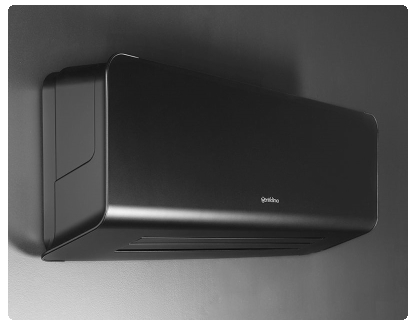 Perfect environment, energy efficiency, low noise operation.
Born from Ventilclima research and reliability, Galileo is the new wall mounted fan coil unit entirely developed and manufactured in Italy. The reduced thickness of only 185mm and the masterful combination of materials as steel for frontal casing, ensure solid construction with great flexibility and customization options, together with a perfect linearity of the shapes. Available with low consumption ECM Brushless motors.

The technical features facilitate installation and maintenance operations.

As an alternative to the remote-controller supplied in the standard version, it is possible to manage the unit through a proportional signal obtained from a wall controller or from external BMS system, with optional protocol to choose between Modbus, Bacnet or KNX.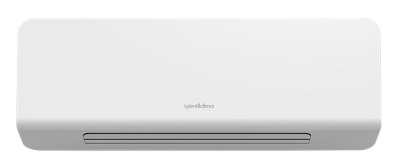 Ventilclima, always offering flexibility and Plug&Play products, has equipped the series with a wide range of accessories that can be installed directly in the factory, including the condensate drain pump, two or three-way control valves and pressure independent valves.

Galileo is developed in two-dimensions, with a range of 4 models having duty from 1,3 to 3,8 kW also available with low consumption ECM Brushless motors. 
---
01-2022: Fan Coils Units in hygiene version
Hygienic fan coil unit compliant to VDI 6022: a simple and immediate solution for safety of people in confined environments. A comfortable and healthy indoor climate for people are important aspects in the field of air conditioning and ventilation technology. In offices, hotels, clinics or in the private sector, a high and trouble-free performance, maximum silence as well as a modern design of the fan coil units is guaranteed by COOLtec. In addition, the fan coils AIR-HY and cassettes LIGHT-HY have been tested and approved according to VDI 6022 sheet 1 (edition 01/2018) by the Hygiene Institute of the Ruhr area. The units thus meet all the high requirements of VDI 6022 Sheet 1 (01/2018) for perfect indoor air quality and unhesitating use in buildings with high hygienic standards.

The main arguments of VDI 6022 are air hygiene in rooms, human well-being and the avoidance of bacterial and mold formation within the plants and devices. The use of anticorrosive materials and up to date technology polymers, which have been tested according to DIN EN ISO 846 and prevent the formation of microorganisms, enables the realization of two high-quality device series. Easy access for maintenance and cleaning of the units is another important advantage here.

Features: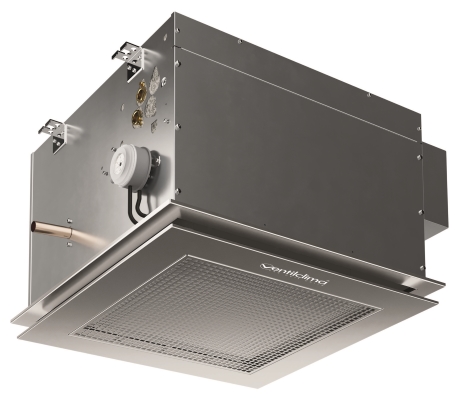 All polymeric materials are certified and approved

Thus avoiding bacterial growth and mold

Stainless steel condensate drain pan
All parts in contact with air made of stainless steel
Easy maintenance due to side access
Thanks to the attractive external design and its elegant shapes, our fan coil units are the perfect element for integration in your rooms. The entire portfolio of our fan coil units can be equipped with innovative Brushless ECM motors. Hereby the power consumption can be reduced up to 75%.
---
11-2021: DATA CENTRE WORLD Frankfurt
CANCELLATION of the Data Centre World Frankfurt (8/9. December 2021) due to the current COVID19 situation.
New date: 11/12. May 2022
We would like to invite you to our booth at DATA CENTRE WORLD in Frankfurt. 250+ exhibitors, 250+ speakers and exactly 324 conference sessions are waiting for you for the comeback of the year! Take the opportunity and experience innovative data centre air conditioning solutions from our partner HiRef in conversation with our experts.
Germany is constantly changing. More and more companies, public facilities, medium-sized firms, data centre operators and IT infrastructures are taking matters into their own hands in a number of ways. They establish powerful data centres in their area, renew and extend existing data centres or use the technological innovations from service providers.

It does not matter on what level your data centre currently is. There's only one way to optimise it: visit Data Centre World 2020, completely free of charge!

DATA CENTRE WORLD   
POWER. COOL. CONNECT. SECURE.
11. & 12. May 2022 | MESSE FRANKFURT
Booth d85

As a further service, you can arrange an appointment with our experts in advance. Please send an e-mail with your details to Diese E-Mail-Adresse ist vor Spambots geschützt! Zur Anzeige muss JavaScript eingeschaltet sein!.

We look forward to welcome you at our booth.

Your COOLtec Team

You will find further information at
www.datacentreworld.com
---
10-2021: Chiller with natural refrigerant R744 (CO2)
Air- and water-cooled with modulating compressors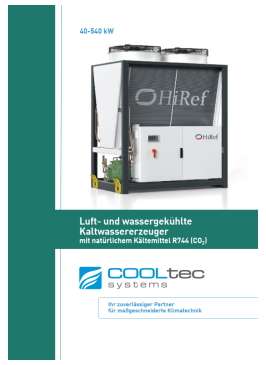 The new CO2 chillers from our partner HiRef have been developed for applications where high performance and environmental compatibility are paramount. The air- and water-cooled chillers are operated with CO2 as refrigerant (R744), which is environmentally friendly and also has a GWP of 1.
The natural refrigerant R744 has all the properties to become the refrigerant of the future, because it is not bound by the new regulations (F-Gases Regulation), which aim to limit greenhouse gas emissions. Unlike conventional HFCs, no direct oxygen deficiency occurs in the event of a CO2 leak, as CO2 is not toxic in low concentrations. R744 is extracted from the air!
Funding and certification
With a GWP value below 750, there is the possibility of a refrigeration subsidy, for example from BAFA, BMU or EEW. Subsidies can amount to a maximum of 40%. Each subsidy application is subject to a case-by-case review.

We will be happy to advise you on CO2 as refrigerant and on our chiller.
---
08-2021: Topping-out ceremony and construction progress Data Center GRAZ
In January 2021, the first earthworks for the new COOLtec data center in Graz began, followed by the shell construction and work in the outdoor area, which is necessary for a safe operation of the data center. On July 13, 2021, the topping-out ceremony finally took place on site at a sunny 30 °C with many companies and employees involved in the project. Due to the current situation, the celebration was smaller than originally planned. Nevertheless, Managing Director Harald Köfler was able to thank the representatives of Magenta (T-Mobile Austria GmbH), planners, surveyors, building construction and building services contractors, as well as all other supporting persons. 
In the last 4 weeks, the interior construction with TGA as well as the first preparations of the server rooms have progressed. In the meantime, all redundant water-cooled chillers, 14 dry cooler and a lot of high-efficiency close control units and rack coolers (HRCC) required for the 1st data center part have already been delivered and partly installed. This will ensure constant temperatures and humidity levels, continuous air exchange and high operational reliability. Finally, a total number of 380 server racks with an output of up to 3.60 MW are to be operated and cooled in a fail-safe manner.
The data center is now scheduled for completion at the end of the year and will then enter a 3-month test operation.
As data center operator, COOLtec is responsible for the entire project management, planning, construction and operation of the 3.60 MW data center. The main focus of one of the most modern data centers in Europe is energy efficiency and sustainability. Furthermore, the data center will be built and certified according to EN 50600, the latest European standard for data centers.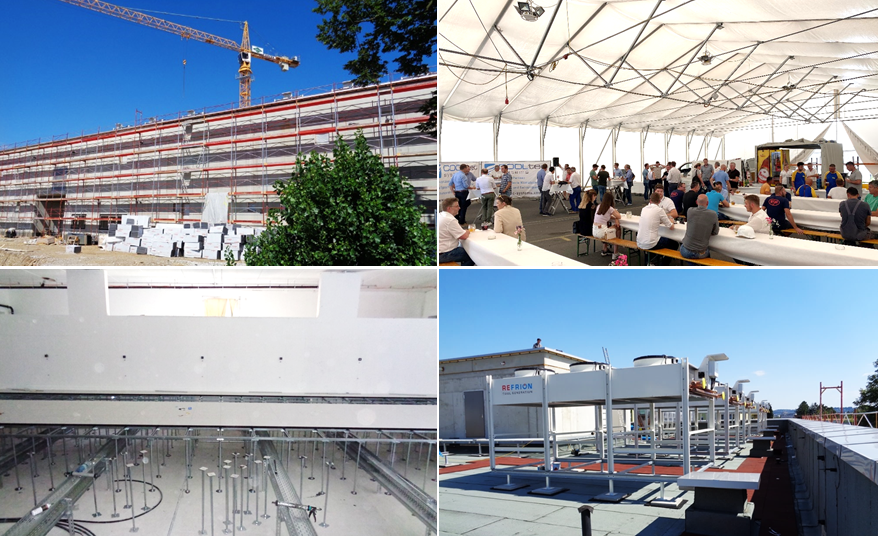 ---
07-2021: New COOLtec sales office in Berlin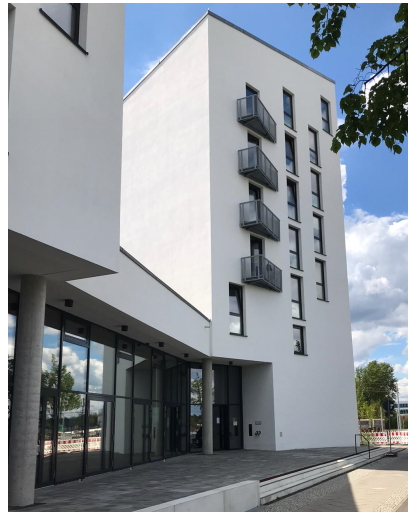 COOLtec Systems is continuing to grow and has moved into the new office in Berlin-Adlershof on 01. August 2021. 
In order to create a stronger customer focus in the Berlin area and the neighboring states, we have decided for the new office with modern business and conference rooms.
Office BerlinGroß‐Berliner Damm 120a12489 Berlin-Adlershof
We would also welcome our new colleague Tobias Wittzorreck. He will be responsible as project manager and technical sales in the East region.
We wish our Berlin team all the best and lots of success in the new office.
COOLtec Systems
Your partner for IT-cooling
---
06-2021: Delivery and start up of CO2 chillers in Mainz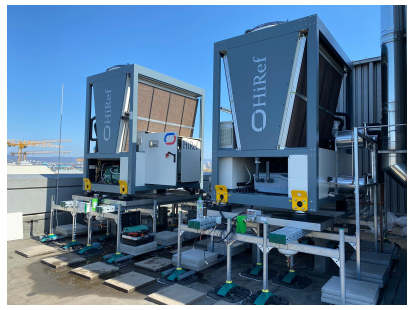 COOLtec Systems delivered the first two HiRef CO2 chiller of the CDA series in Germany. The refrigerant R744 is environmentally friendly, because it has a GWP value equal to 1.
It has all the characteristics to become the refrigerant of the future, as it is not bound by the new regulations that aim to limit greenhouse gas emissions. In addition to free cooling, the unit are also equipped with an adiabatic humidification system (humidification mats), which increases thermodynamic efficiency.
Everyone is talking about sustainable cooling solutions - we are already implementing it at the customer's level!
---
05-2021: COOLtec Systems is new member of the Bitkom and eco associations
Bitkom
Bit

kom is Germany's digital association, represent more than 2,700 companies of the digital economy. The membership spans more than 1,000 SMEs, over 500 startups and virtually all global players. The members offer software, telecommunications and internet services, produce hardware and consumer electronics, operate in the digital media sector or are in other ways affiliated with the digital economy. Bitkom advocates the digitisation of the economy, our society and public administration. We push for the faster rollout of gigabit networks and digital infrastructure for energy and mobility, for trade and for smart homes, for cities and regions.
eco
ec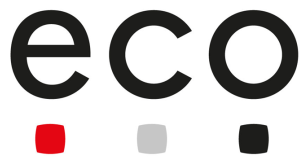 o takes care of your interests and have influence on political decisions in Berlin and at the European level, as well as in international committees. When many individual players join together and speak with one voice, they can all achieve a whole lot more. Thousands of contacts from more than 1,100 international member companies make up your industry network. More than 25 year, eco has been instrumental in the development of the Internet in Germany, fostering new technologies, infrastructures and markets, and forming framework conditions. In the eco Competence Network, important specialists and decision makers of the Internet industry are represented, and current and future Internet themes are driven forward.
With Stephan Hülskamp, COOLtec is also represented in the data center working group at Bitkom now. We are looking forward to interesting and exciting topics. COOLtec offers state-of-the-art and tailor-made air conditioning solutions, high-performance products and convince with high service quality. Our air conditioning systems are characterized by high efficiency and the greatest possible environmental compatibility. COOLtec supports data center operators and designers for a tailor-made data center cooling system.
---
04-2021: New sales management - Stephan Hülskamp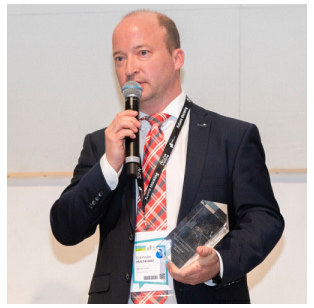 The COOLtec Systems GmbH continues to grow after the most successful year in the company's history and reorganizes its sales team.
With effect from April 1, 2021, Mr. Stephan Hülskamp took over the sales management of COOLtec in Germany. His many years of experience in the field of data center cooling will continue to be the main focus of the future. The primary focus here is on the project- and customer-specific support of planners, data center operators, investors and plant manufacturers.
Mr. Hülskamp is now available to our customers for quotation preparation and technical advice under the following contact details:
mobil    +49 (0)151 - 74 40 52 93
mail      
Diese E-Mail-Adresse ist vor Spambots geschützt! Zur Anzeige muss JavaScript eingeschaltet sein!
We wish Mr. Hülskamp a great and successful start at COOLtec Systems.
COOLtec Systems - Your partner for IT cooling
---
03-2021: Air/air system with adiabatic system with refrigerant R744 (CO2)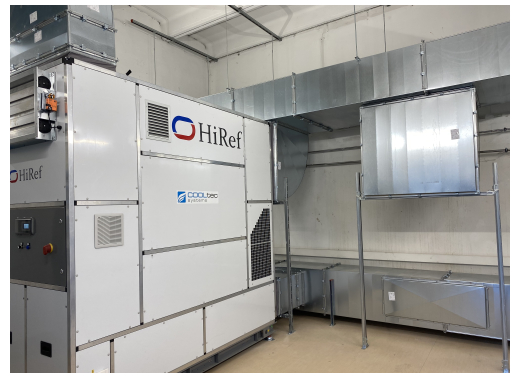 Once again, COOLtec distinguished itself as an expert in the air conditioning of data centers. At the end of 2020, an existing refrigeration system in an Innsbruck data center was replaced by a HiRef air/air chiller HDB 0060 with refrigerant R744 (CO
2
). The entire project control, dismantling of the old system, delivery and installation of the new system was taken over by COOLtec Austria. The special feature of the R744 system with a GWP=1 is that 3 complex operating modes (indirect free cooling / indirect free cooling with adiabatic spraying / mechanical cooling by means of CO
2
screw compressors) were combined in an HDB 0060 with a cooling capacity of 55 kW.
Project management data center Innsbruck:
New refrigeration plant for a data center at the Innsbruck site.
Ensuring 100% security of supply combined with state-of-the-art technology.
COOLtec carried out a site analysis over several months to determine the actual requirements on site.
Use of the natural refrigerant R744 (CO2).
Dismantling of the old plant, delivery and installation of the new units as well as complete project management by COOLtec Austria.
Main feature of the new plant:

Energy efficiency
Future technology
Reliability 
Operation/Service.
Features of the HDB chiller:
The indoor air of the data center and the outdoor air do not mix.
Dust and pollutants do not enter the rooms, no further filter is necessary.
Compact design (monoblock).
Low PUE and WUE values.
Water saving function and legionella-free system.
---
02-2021: New COOLtec data center in Graz
In Graz, one of the most modern data centers in Europe is being built on behalf of the telecommunications provider Magenta Telekom. From 2022, this will provide additional capacity for gigabit Internet, 5G mobile communications and HD television for Magenta customers in Styria and southern Austrian federal territories. New innovative products such as the provision of data center space are emerging for business customers. The new COOLtec Systems data center, which plans and manages the entire project, is being built and operated. With this project, Magenta is investing a double-digit million amount in the digital future of its styrian customers and in a highly efficient digital infrastructure for the styrian eonomic location.
Cooling and supply energy are two major challenges. As a data center operator, COOLtec Systems focuses on energy efficiency and sustainability. For cooling, water-cooled systems, as well as climate cabinets with indirect free / open cooling are used. In this way, the highest possible plant efficiency and operational reliability are achieved. Energy efficiency, and thus one of the most important criteria of a data center, is measured worldwide using Power Usage Effectiveness (PUE), a value that puts the energy consumed in relation to the energy input. While a European data center averages 1.30 PUE, the data center in Graz operated by COOLtec Systems achieves a significantly more efficient and sustainable result of 1.15 PUE. It is planned to have the data center certified according to the latest European standard for data centers (EN 50600).
"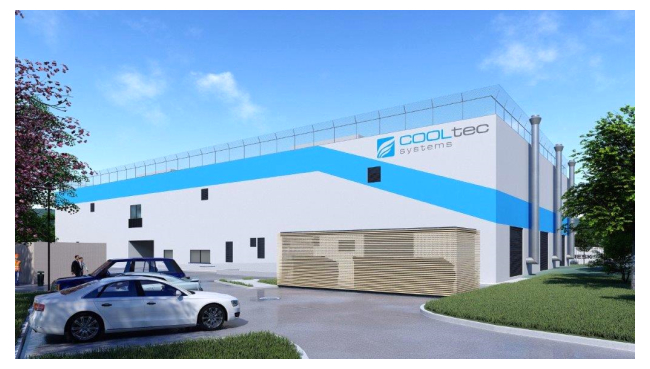 It is important to us at the same time a grate challenge to build and ultimately operate one of the most modern and energy efficient data centers of Europe for our future tenant Magenta Telekom. Our companies have a long-standing partnership and many successfully implemented projects," said Harald Köfler, Managing Director of COOLtec Systems Austria.


---
01-2021: CO2 as a natural refrigerant

At 0.04%, carbon dioxide is a natural component of our atmosphere and thus of the air we breathe. However, the natural gas can also be used in refrigeration technology as a natural refrigerant and thus has a variety of advantages. CO2 or R744 is abundant in nature and does not involve any resource restrictions. In addition, it is a non-toxic and, above all, non-flammable inert gas. This contributes to cost reduction and safe installation of the systems. The refrigerant can be used primarily in the field of commercial as well as in industrial refrigeration technology. Due to its inherently good chemical and physical properties, CO2 has good thermodynamic performance.
Benefits of R744 at a glance
High refrigeration capacity.
CO2 is an environmentally friendly natural refrigerant. It has no negative impact on the ozone layer.
Extracted from the air we breathe and therefore naturally occurring.
Only the "excess production" of bound CO2 is harmful to the environment.
Low refrigerant prices, high and long-term availability.
No disposal and recovery costs.
Safety: CO2 does not burn and is non-toxic -> classification A1.
The refrigerant R744 is environmentally friendly, because it has a GWP (Global Warming Potential) value equal to 1. It has all the characteristics to become the refrigerant of the future, because it is not bound by the new rules that seek to limit greenhouse gas emissions.
---