Project     1st COOLtec Data Center
Place of installation     Graz / Austria
Year of installation     2021
Plant power rating     3,60 MW
Space     1.120 m2
PUE     1,15
Ceremonial opening for official start-up
The groundbreaking ceremony for the data centre at the Graz location took place in spring 2021. The specialist COOLtec Systems was responsible for the planning and realisation of the data centre. Completion is now on schedule one and a half years later: the official start of commissioning took place with an opening ceremony on 23 May. Invited guests were able to take a first look at the new data centre. Among them were Provincial Governor Hermann Schützenhöfer, Provincial Economic Minister Barbara Eibinger-Miedl and City Economic and Cultural Councillor Günter Riegler.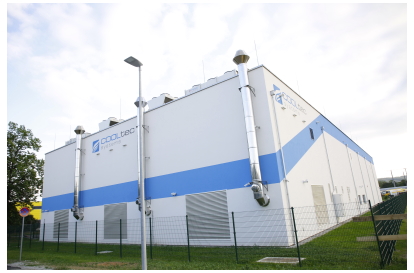 A total of 380 server cabinets with an output of up to 3.6 megawatts are operated on an area of 1,120 m2. The high-performance digital infrastructure opens up new possibilities such as additional capacity for gigabit internet, 5G mobile communications and HD television, from which Magenta customers in Styria and the southern regions of Austria can benefit immediately. For business customers, new innovative products are emerging such as the provision of data centre space.
As a data centre operator, COOLtec Systems therefore focuses on energy efficiency and sustainability. Water-cooled systems and air-conditioning cabinets with indirect free cooling are used for cooling. This ensures the highest possible system efficiency and operational reliability.
New COOLtec Data Center in Graz
In Graz, one of the most modern data centers in Europe is being built on behalf of the telecommunications provider Magenta Telekom. From 2022, this will provide additional capacity for gigabit Internet, 5G mobile communications and HD television for Magenta customers in Styria and southern Austrian federal territories. New innovative products such as the provision of data center space are emerging for business customers. The new COOLtec Systems data center, which plans and manages the entire project, is being built and operated.  With this project, Magenta is investing a double-digit million amount in the digital future of its styrian customers and in a highly efficient digital infrastructure for the styrian eonomic location.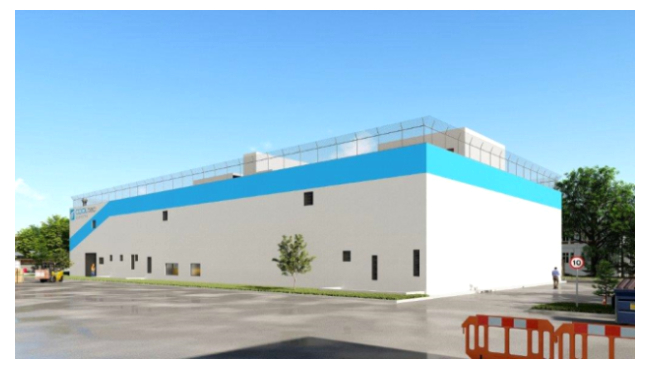 Cooling and supply energy are two major challenges. As a data center operator, COOLtec Systems focuses on energy efficiency and sustainability. For cooling, water-cooled systems, as well as climate cabinets with indirect free / open cooling are used. In this way, the highest possible plant efficiency and operational reliability are achieved. Energy efficiency, and thus one of the most important criteria of a data center, is measured worldwide using Power Usage Effectiveness (PUE), a value that puts the energy consumed in relation to the energy input. While a European data center averages 1.30 PUE, the data center in Graz operated by COOLtec Systems achieves a significantly more efficient and sustainable result of 1.15 PUE. It is planned to have the data center certified according to the latest European standard for data centers (EN 50600).

It is important to us at the same time a grate challenge to build and ultimately operate one of the most modern and energy efficient data centers of Europe for our future tenant Magenta Telekom. Our companies have a long-standing partnership and many successfully implemented projects," said Harald Köfler, Managing Director of COOLtec Systems Austria.